Edmonton Locksmith – 24 Hour Locksmith Services
At Edmonton Locksmith Service you're getting fast and reliable service to your lock out.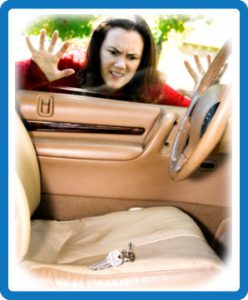 Professional Locksmiths

You need a professional locksmith who is licensed, insured and bonded and we have many expert, competent guys ready and waiting to assist you.
Dial (780) 666-2397 now!

Lost your keys – 24 Hour Edmonton Locksmith

Our reputation in Edmonton relies on years of experience doing quality quick work while always offering affordable prices.
When you call Edmonton Locksmith you're getting reliable courteous service that includes a 90-day guarantee on all parts and labour.
We provide a wide variety of security solutions:
Emergency automotive road side assistance
Car lockout
Low rates
Around the clock service
Residential locksmith service
House lockout
Interior door unlocking
Garage/ Gate door unlocking
Safe hack / install
Excellent customer service
Alongside our Emergency locksmith services, we offer Edmonton homeowners a wide variety of solutions ranging from basic lock change to full installment of state-of-the-art security systems.
Locked out of your vehicle?
Call the experts at Locksmith Edmonton, we can open all types of vehicles quickly and easily, without damage to your car.  So you can get back in your driver's seat right away!
Especially relevant, is that our rates are modest for all types of emergencies and our service is approved by the Edmonton police.
We have locksmiths in your area already on call, for quick, efficient service around the clock.
Remember that we always have the same economical prices and great quality service and workmanship, that we take pride in, no matter what time of the day.
Home Locksmith Services – (780) 666 – 2397
No time to get the door open, everyone is running late already? Call to make an appointment for after work, and we can guarantee you a locksmith at your place at the required time.
They get the door open and can get the locking system working at any time of the day or night.
We aim to give all our customers pleasant and skillful service during this stressful event in order to help your day to move along smoother.
Call us for valuable and reliable service to your house lock out and any other lock challenges you may have. We can help if it's for the safety of your home and your peace of mind.
Also, our locksmiths carry a full complement of quality locking systems in all of our vans.
From standard and medium locks to high security home alarm systems can all be set-up right then and there, at your request.
Contact us to arrange for a FREE estimate for your home today.