Beaumont locksmith – 24 Hour Services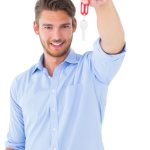 Car Lockout? House Lockout? Lock Change?
For 24/7 local response in Beaumont call (780) 666-2397.
Beaumont Locksmith service offers fast professional automotive, residential and commercial locksmith solutions all year long.
Our main goal is getting to you fast, so we can handle your lockout situation quickly and professionally.
  Beaumont Locksmith Offers:
24/7 Coverage
Lock repair / replace
Fast local lock out service
Safe install / hack
Lock Re-key service
Home alarm system installments
Garage door repairs
Great customer service
20 Minute E.T.A.
And much, much more…..
24 Hour Lockout Services In Beaumont
Just moved in your new home? Get a free locksmith estimate and learn how to better protect your loved ones against future break-ins. To schedule an appointment,
contact
our local Beaumont locksmith branch today! Our estimate may be scheduled for a time that suits your timetable best, such as after your work hours, or for after your children go to bed. We are available 24 hours a day, 7 days a week!
In Edmonton 1 in 3 homes have been compromised in the last 5 years.
According to the
Edmonton police 
 16% of homes in Edmonton have been broken into, in the last 5 years.
These numbers include various types of attacks, some more dangerous than others. While there were no intrusions per se, some cases may be defined as disturbances, and some as burglaries at night, these can be scary events, that could very easily lead to violence.
So, what is the best way to secure your house?
The best way is to not to leave the house – just kidding.
The age-old way is to buy a guard dog, it will reduce the chance that someone would want to break in.
The second up-to-date and more expensive way, is to install a home alarm system to alert you in real time if someone other than your family enters your home.
Call now at: (780) 666-2397 locksmith in Edmonton for 24 hour emergency locksmith service.