Fort Saskatchewan Locksmith Is The Best Solution For You! 
24/7 service in Fort Saskatchewan Locksmith – call us now for your immediate locksmithing needs (780) 666-2397
Located in Fort Saskatchewan we are the best and closest locksmith in town.
Locked out of your house or your car? Locked out of your business? Give us a call and your issue will be resolved.

24 Hour Immediate assistance is available.
We have qualified technicians who live here, ready and waiting to help you resolve your lock out challenge quickly and efficiently.
We're not coming from Edmonton or any other place, we are already here!!!
Fort Saskatchewan Locksmith's technicians are trained and skilled in opening even the most difficult locks with good results and without damage to your property. They come equipped with all the latest gear and technology to open any vehicle or house or commercial door.
It's hard to find a good locksmithing company but your search is over. We take pride in all the work that we do – we stand behind our workmanship and guarantee our customers 100% satisfaction. We want to make sure that all your security needs are met, and we work with you, to suit your budget. You can trust us to get the job done right and quickly. We offer 24/7 services in case of any emergencies and also so that you can get the assistance you need any time of the day or night or holiday, so there is no interruption to your busy schedule.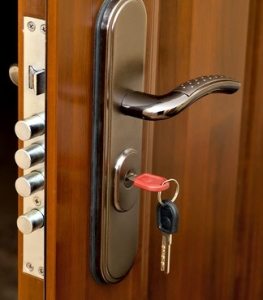 All Services in One Place 24 Hour Locksmith
Locked out of your car?  We are just around the corner and our response time is without delay. At Fort Saskatchewan Locksmith, we understand that this is a frustrating occurrence and it happens at the worst of times. We will not leave you stranded, you can trust that a locksmith will be on his way from the minute you call us. Also, this being an unpredictable occurrence, we are willing to work with your current budget. Perhaps your car is running, this happens often, you can count on us. Our techs come with latest car opening technology and gear and also always with some gas and booster cables. Another very serious occurrence could be that your child or pet is locked in the car and we take this extremely seriously. You can trust in us to look after all your needs in this and all emergencies.
Insured & Bonded
Do you have staff and customers lined up and waiting? No worries just call us! We will send a capable and competent locksmith promptly to open your doors as efficiently as possible. Trust in us to understand that you need this to be over quickly. We can open any door for you, and fix the lock problem, if necessary, or offer you a better and more efficient locking system.
Fort Saskatchewan Locksmith offers many lock out solutions for your vehicle, home or business and we also have a full range of services that include:
House lock out
Garage door lock repair
Lock change
Lock re-key
Master key solutions
Specialty lock system installment
And much much more…..
24/7 Local Emergency Locksmith Service
All of our technicians are skillful and knowledgeable in all areas of locksmithing. When you call Fort Saskatchewan Locksmith you don't have to worry. We offer you the best solutions and options to secure your property at affordable and competitive prices. Our trucks are full of the latest locking systems and quality equipment so we can use the best materials to guarantee your satisfaction on a job well done.
Call now for the best service in Fort Saskatchewan Locksmith and we are on our way!  (780) 666-2397.