Home Locksmith – 24 Hour  Locksmith Edmonton
Home Locksmith – When you need to do a lock change, just call us at (780) 666-2397 for all your home locksmith needs.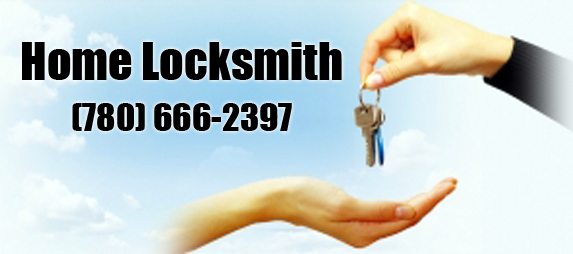 Locksmith In Edmonton offers:
Lock change
Lock picking (any type of lock)
Fix broken locks
Install new locks
Residential locksmith
Lock Re-key
Safe install
Mailbox keys
Garage door locks
Gate locks
And much, much more….
Why choose us?
24 Hour Expert Lockout Services
24/7 availability all year long
Professional work done by certified locksmiths
Fast – only 15-20 minute locksmith response anywhere in the city
90-day guarantee on all parts and labor
PROTECT YOUR HOUSE!
When you call Edmonton Home Locksmith service, expect great customer service and personal attentive care.
Residential Locksmith Edmonton  carries a large supply of quality brand name locks to best suit your needs.
Contact Edmonton Locksmith and schedule an appointment with one of our experts FOR FREE!
When do you recommend replacing a lock?
We recommend replacing your locks every 3 years particularly if the house has been renovated
Especially relevant, if the keys were given to contractors or housekeepers that are no longer working for you, you want to make sure you are the only ones who have access.
Moving into a new home?
This is another good reason to replace the locks so that you are absolutely sure you are the only ones with these particular keys.
Another economical way to get new keys for your new house to to re-key your house locks. How is that done?
Re-keying is changing a lock thus allowing a different key to operate it. This is done when a lock owner may be concerned that unauthorized people have keys to the lock. The lock may be altered by a locksmith thus only new keys will work.  Re-keying is done without replacement of the entire lock, therefore making the whole process inexpensive.
Should you have any questions about re-keying your locks just call us, any time, day or night at:  (780) 666-2397
 We are Edmonton Home Locksmith service and we can be at your place within 15-20 minutes of your call.
Whenever you find yourself in need of any kind of locksmith service, or any type of security or alarm system service,
Call our Home Locksmith service, we have over 10 years of experience servicing the Edmonton area.
 If you have any security troubles, all you have to do is call home locksmith in Edmonton now:  (780) 666-2397